Slots are the most popular online casino game. Slot Machines have become the most popular casino game, making up 70% of all the revenue. The allure of instant jackpot with the winning tunes is challenging to resist. Slot Machines are the easiest casino games to play online, requiring no rules or strategies. It is an entertaining game of chance that can give even the most seasoned gambler a break from the daily problems and stress.
Which game do you want to play today?
Recommended Online Casinos to Play with Real Money
Slot Types
Themes
We recommend playing casino games on a desktop computer or smart TV for the best gambling experience.
Choose a Slot Machine by Maker
Video slots have stunning graphics and more effects than three-reel slots and provide a better gaming experience. Video slots have features such as free spin, special symbols such as scatter symbols, multipliers, and wild symbols. Some games offer bonus screens too. Always play online slot machines that have a high payout (RTP) – over 96%.
How do Slots work?
Slots are the standard abbreviation for "slot machine," also called "fruit machine" in the UK and "pokies" in Australia. Charles Fey invented the slot machine in 1895. Casinos introduced slots to entertain women and are a part of every casino.
Each time you spin a slot machine's wheels, they stop with a random selection of symbols. You will earn money when hitting a winning combination on a payline. Depending on the machine type, there can be up to 1024 paylines. You will be paid out according to the Payout Schedule of the particular slot machine you are playing. Some people don't realize that the slot machines you find in the casinos are computers themselves in a cabinet. They use the same type of software an online slot machine is. Slots looseness is always a calculated number and has been for decades, and that is the decision of the online casino, much as it is the decision of the land-based casinos.
Which online game to play?
Before playing online slots, you have to remember that each online slot machine differs from the other and that no slot machine is the same or even similar to a critical extent.
Look: You have to initially consider what type of game you want to play, whether it is 3-reel or the 5-reel ones. You also need to consider each online slot game's corresponding progressive payout. Other game features like multipliers, scatter symbols, and the winning bet's random combinations also vary each game.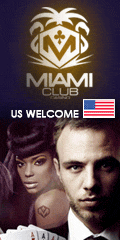 Fact: Slots are either straight or progressive. Straight slot machines pay according to a specified payout schedule.
Progressive slot machines have jackpot payouts; that is, the payout for the combinations goes on increasing as more players have unsuccessfully played.
Stand-alone jackpots accumulate the bets from the individual machines. In-house jackpots accumulate bets from the entire casino. On the other hand, wide-area jackpots accumulate stakes from a network of casinos. Progressive slots display the jackpot amount on the machine. Once a jackpot is won, the amount drops to the default jackpot.
To begin playing:
Find a machine that suits your budget.
Find a loose slot machine to have better odds.
If you play on progressive slots, bet the maximum coins; otherwise, you don't have the chance to win the jackpot.
When you are on a lucky streak, bet more as the higher you wager, the higher the payout, and bet less on an unlucky.
So please give it a go!
Types of Slot Machines
Classic slots, a.k.a. one-handed bandits
They have three revolving mechanical reels and have twenty-two symbols on each reel. Classic symbols include fruits, bells, bar, and stylized lucky sevens. After the spin is made, the three reels will stop with random symbols. The winning combination is on the centerline of the game window. Each combination corresponds to different payouts. There are good reasons why 3 reel slots are still popular. They are still fun to play because they frequently give out small winnings, and your bankroll suffers from fewer drawdowns.
Slot machines have come an exceptionally fantastic way since it was first made and released in the market during the 1900s. You may see and enjoy the lights, symbols, sound effects, and other present features of modern slot machines nowadays. But before it came to be the way we have it now, classic slots were the king of all casino games.
Though it will be quite hard to find three-reel slots today, there are still quite a few brick-and-mortar casinos that offer them to their patrons. Usually, those that provide those games are large casinos that devote an individual section of these mechanical slot machines to their players.
On the other hand, all of the online casinos offer classic slot machines. Playing classic slots will give you the idea of how gamblers played one-handed bandits before.
But whether you decide to try your luck on these retro slot machines in land-based casinos or online casino sites, you do not have to worry about your entertainment because modern slots are based on the functions and features found in classics. You will even be surprised that the symbols found in modern pokies are based on the early releases.
But wait – there's more:

Video slots
The 5 reels slots are generally called video slots. This slot machine has 5 reels and has 9 or more paylines, depending on the machine. This kind of slot machine is popular amongst experienced slot machine gamers. They are popular because there are many ways to win, not just the centerline like the old 3 reels mechanical slot.
Usually, the designs of the symbols on the slot machine are based on a theme. For instance, if they use fruits as the theme, you will see cherries, oranges, and bananas. They can also include other symbols such as single, double, or triple bars. It will also include wild, scattered, and multiplier symbols that could increase your winnings.
As mentioned, 5 reels slots could have 9, 10, 15, 20, 25, 50, and as many as 4096 paylines. However, most of them have fewer than that, such as 243 or 9 pay lines. Also, there are ones with user-selectable, and some have fixed paylines. The cost of playing these pokies is higher because it depends on the number of paylines. Though there is increased cost, the payouts are also bigger. The betting range is usually between 1 cent and $25 but could go as much as $1000 for each spin.
Let's look at it in detail:
The features of video slots:
Multiplier
The multiplier is easy to play as it only multiplies the payout depending on the number of coins you inserted. If the slot machine gives five coins whenever you hit the three cherries after you had wagered one coin, it is expected that it will have a payout of 10 in the second coin that you will bet. However, avoid taking advantage of playing for the maximum number of coins.
Bonus Multiplier
That is another type of feature, and this works just like the multiplier. However, it has additional features that allow each player to play in the bonus round every time you wager the maximum number of coins. Playing here can double or triple your earnings.
Progressive Jackpot Slots
Some of these video slots have a jackpot and are usually progressing jackpots, making them more appealing to the gamer. A progressive jackpot means that the value of the jackpot increases as every game is played. Though it is a small amount in every game, you can only imagine how it grows, considering the number of people playing these machines.
Typically you will notice that multiple slot machines are linked together to form one massive progressive jackpot. In that case, the jackpot grows faster because numerous players contribute to the jackpot simultaneously.
The amount that the casino sets the jackpot advances. They usually do this to attract more players to particular machines. It is also good to remember that only the players using the maximum bet can win progressive jackpots. Once the jackpot is won, it reverts to the minimum amount set by the casinos.
Here's how it goes:
Straight Slots
They are also known as flat rate slot machines. This kind of machine offers a payout according to a fixed schedule that is on the paytable.  To understand each game, you have to be familiar with the payout table of each machine.
Slots with Free Spins Feature
Because of enormous competition amongst the developers of slot machines, they more than ever must have some attractive components to attract a player. There are several bonuses that the games have to offer to attract more players, and they will play longer, and consequently, bring more profits for the casinos.
One of these features is called free spins, which started around 2004. Slots with free spin features provide players like you with the chance to hit a specific combination of symbols. When you do so, you get several free spins as a bonus.
Free spins do not necessarily mean extra cash but only free spins that may trigger winning combinations. It is attractive since the player thinks that their odds of winning increase as you play more. You can play more without having to pay for it. It has grown in popularity that it has since been categorized separately from the bonus feature.
When you do play slot with the free spins feature, there are things to consider. First, know the number of free spins you can win. Some machines limit your chances of winning free spins, while some slot machines offer cumulative free spins; if you are already playing a free spin round and win again, the extra free spins will be added to the previous free spins.
Second, find out if wins are multiplied. Some slot machines have a multiplier symbol that not only multiplies prizes but grant you free spins, too. Some machines also have special prizes or increase your winnings if you hit a particular combination while playing your free spin.
Finally, check out if free spins can be re-triggered. That means that you should know if you can win the free spin bonus again through the particular combinations needed for the free spins.
Slots with Bonus Game Features
Bonus Game Features have some unique differences. The main difference is that they have additional ways to win – consider it as another game within the slot machine, such as a bonus screen. These bonus games or features come in different forms, but if you can hit the bonus round, you are sure to win additional coins or credits in most cases.
We can categorize the slots with bonus game features:
Bonus Game
It is generally known as the "Bonus Screen Feature," which is the most popular now. Usually, the games with a second screen tend to be video slots.
As the name suggests, the second screen will be where the bonus features will appear. You usually have to hit a specific combination of symbols on the reels to activate the bonus feature. The bonus feature will often increase your winnings.
On online slot machines, there are more bonus screen variations than any other feature type.
The Hold Reels Bonus Feature
You can find his feature on earlier games since it used to be popular. In essence, they are much like video poker. That is done by spinning the reels once, then choosing which reel you want to hold before you again spin the remaining reels to get the outcome. However, it became absent in newer games.

Fundamental Playing Rules
Slot games have continued to be the most popular casino gaming program, probably because the rules are easy to follow. Online casino slots and the contemporary slot machines found in land-based casinos come from the same game providers.
Here are some rules that you have to observe in playing:
In playing on regular slots or straight, the payout is already part of the payment schedule that is fixed and does not change. The payout is displayed in the paytable. Standard slot games offer smaller prizes, unlike playing progressives.
In playing the three-reel slots, you have to obtain winning combinations of bar symbols. You can choose up to five payout lines on each game, like middle, top, diagonal, or bottom row. The payout here is quite low but also carries a small risk.
When playing on the five-reel pokies, you will observe that it features many other symbols. In this game, you can choose from many payout lines, and it offers high financial returns.
In playing progressives, the prizes are high, but the odds are also higher than those of non-progressive ones. If you play on progressives and want to win the jackpot, you have to play with maximum bet.
When playing online slot games, you have to stop playing when you have reached your bankroll limit.
Where to play?
FAQ
What does RTP mean?
Return to player. It is the percentage of the wagered money the game pays back over time. The higher is the RTP, the better is the chance of winning.
Online or land-based slots have higher RTP?
Online slots have somewhat higher RTP than land-based slot machines. Online, they have an RTP of 95-98%, while the RTP in land-based casinos in the USA is around 87-95%. In other countries, it can be much lower than that. For example, in a particular country in Europe, it's 80%.
What does a loose slot machine mean?
Gamblers call high payout (RTP) games on which they have more winning hits "loose slots."